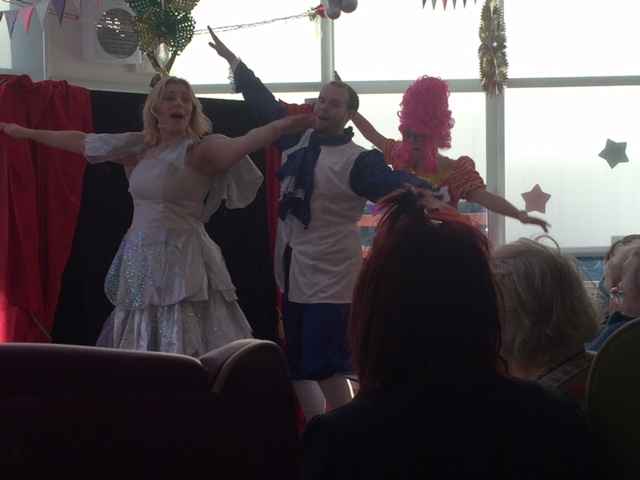 NO I DIDN'T ……….. YES YOU DID
11-12-17
Friday was Panto time at Birchy Hill. The Residents, some Friends and Families were thrilled by the performance that the London Carousel Theatre delivered.
Cinderella and Prince Charming as well as the nasty step mother engaged the audience. Everyone got involved either in the play or in the singing.
It was a great afternoon, enjoyed by everyone.
We are already looking forward to next year's "Jack and the beanstalk". Thank you so much!
latest news