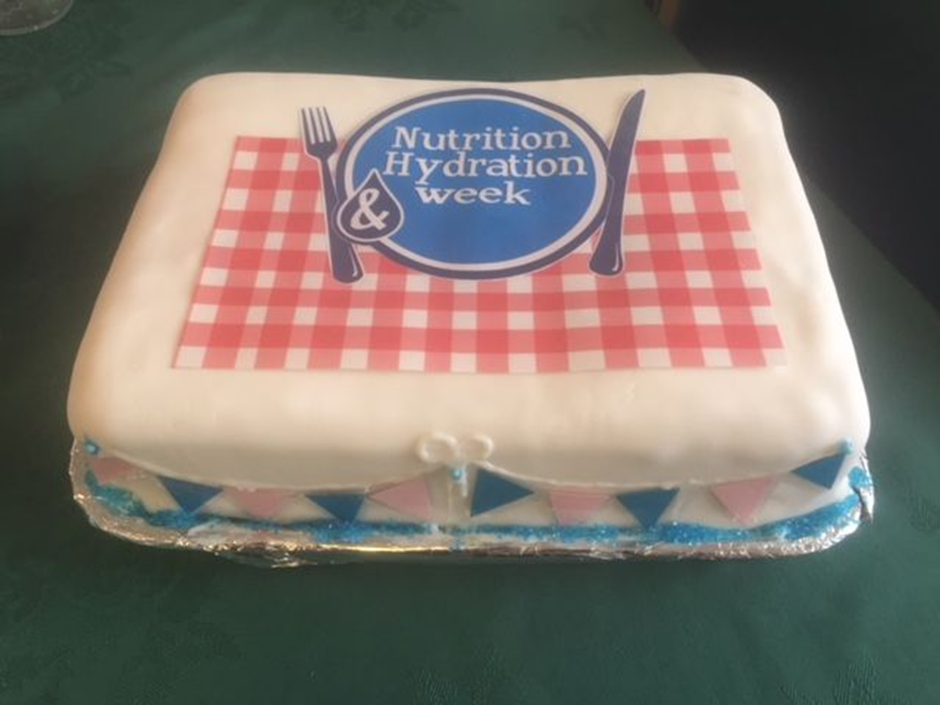 NUTRITION AND HYDRATION WEEK 2018
23-03-18
This is a global challenge to create a movement to reinforce, focus, energise, create activity and engagement for nutrition and hydration as a fundamental element to maintaining the health and well-being for our global community.
Here at Birchy Hill we have been taking part in this challenge for many years.
This year we introduced new drinks and food to our Service users. There was a yummy Chocolate Fondue with fruit pieces, Smoothie Time, Homemade Banana Bread prepared from scratch, our Fruity Friday where some exotic fruit was on offer, Coconut Day with drinks, sweets and lunch prepared with coconuts, ice creams, Irish delicacies, and of course a Global Tea Party with wonderful buffet food to tuck in.
Lots of information was given, how to 'eat your water' with details of fruits' and vegetables' water content. Interestingly many Service users told us that they prefer flavoured water to squash.
We will take their wishes into consideration.
latest news