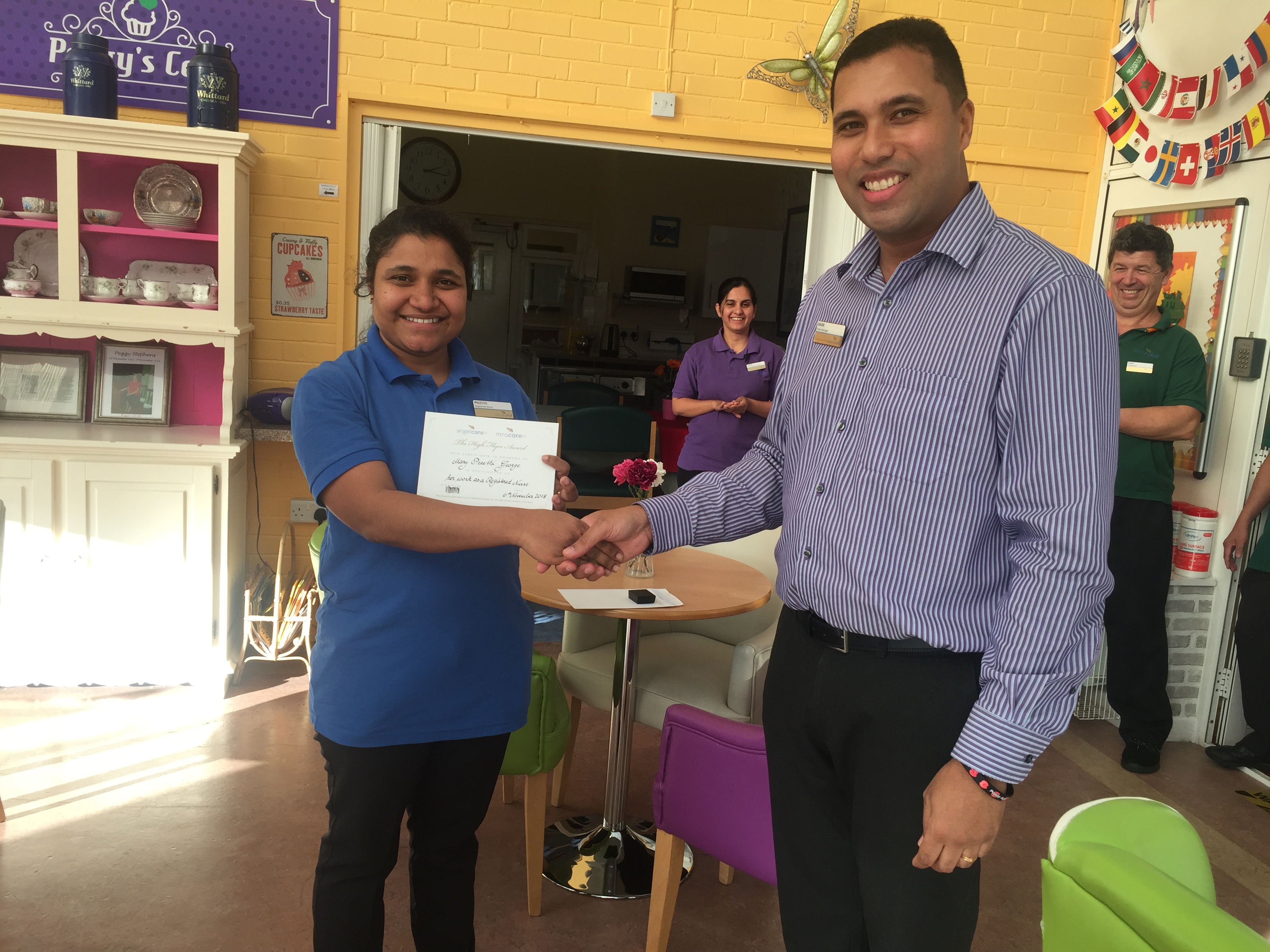 OCTOBER 2018 – HIGH FLYER
29-11-18
Registered Nurse flies high
Registered Nurse Mary Preethi George, from Birchy Hill Care Home, was awarded the Highflyer Wing for October 2018.
She is always ready to help, she is a very diligent Nurse and shows good attention to detail, also not forgetting, she is very supportive to the Residents, Staff and the Company.
Congratulations, Preethi, well done!
latest news