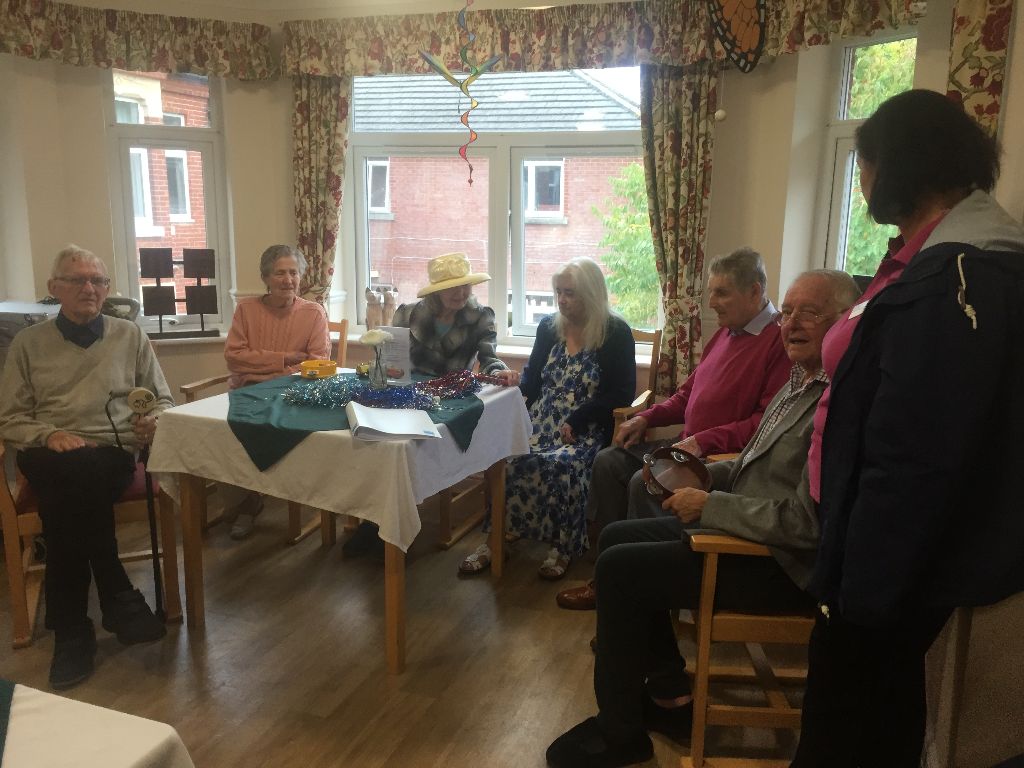 OH WHAT JOY IT IS TO BEING PART OF A SOCIAL CLUB….
27-09-18
Living in a Care or a Nursing Home doesn't mean you can't be part of the wider community any more.
Residents from Birchy Hill teamed up with Residents from another Care Home and have regular meetings here and there.
Last week we were invited to join a singing class in Ashley Lodge, which was great fun for everyone.
Our best singers were on at the start and were showing off with their knowledge of all-time favourite songs.
We are already looking forward to meeting Ashley Lodge Residents for some activities in our lovely Home.
latest news