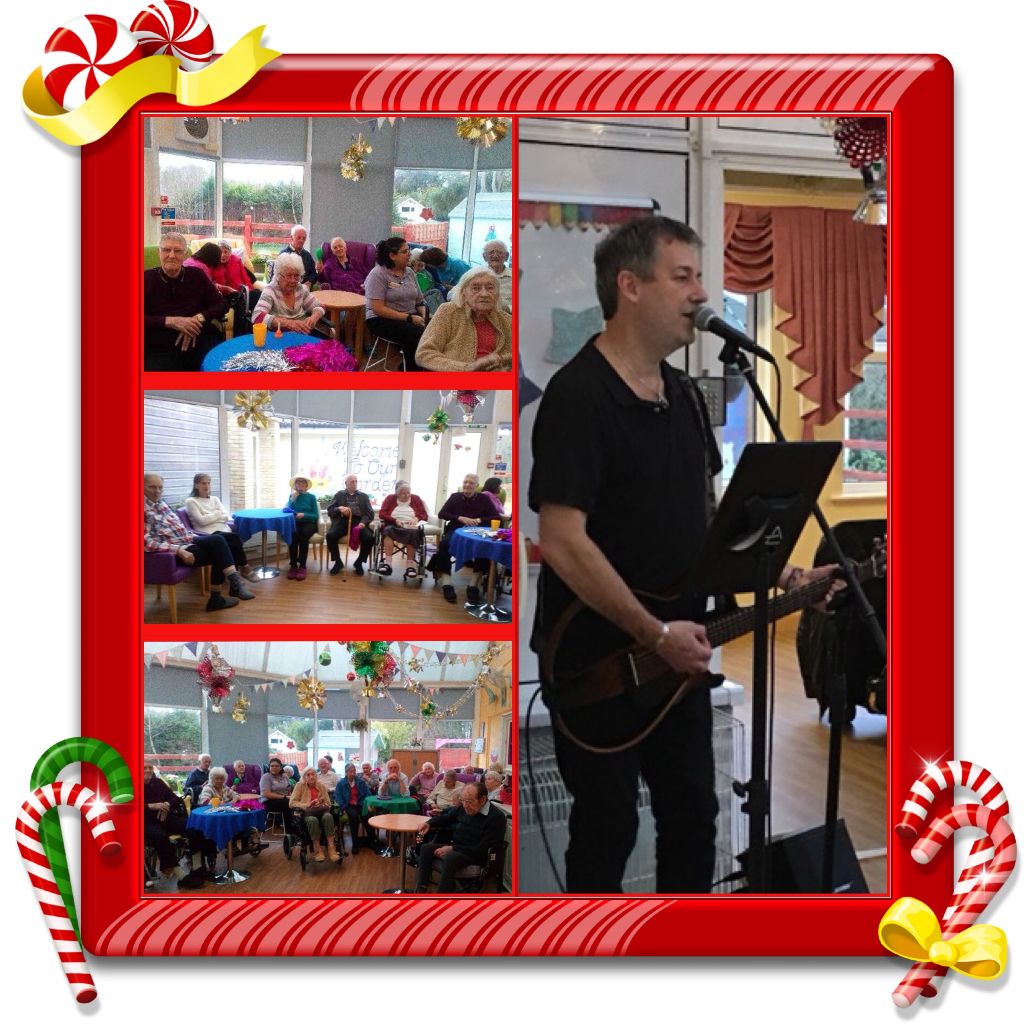 OUR VERY LAST PERFORMANCE FOR 2019 AT BICHY HILL..
27-12-19
…. Was from Nigel Revell
We kept him to the last day of our performances for this December, this os one of our residents' favourites "Nigel Revell"
He and his guitar cheered the audience up and you saw everyone clapping, tapping, whistling or singing.
Thank you very much, Nigel, for this wonderful finale to this year's Extravaganza!
Merry Christmas and a very happy 2020!
latest news