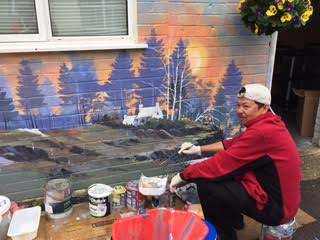 OUR VERY OWN ARTIST
17-05-17
At Birchy Hill we have our very "own" artist Romeo Solivas, here he is creating a lovely piece of art to give our Residents a new outlook to the yard.
Already everybody wants to see it.
We are looking forward to his work being finished very soon.
Well done Romeo!
latest news