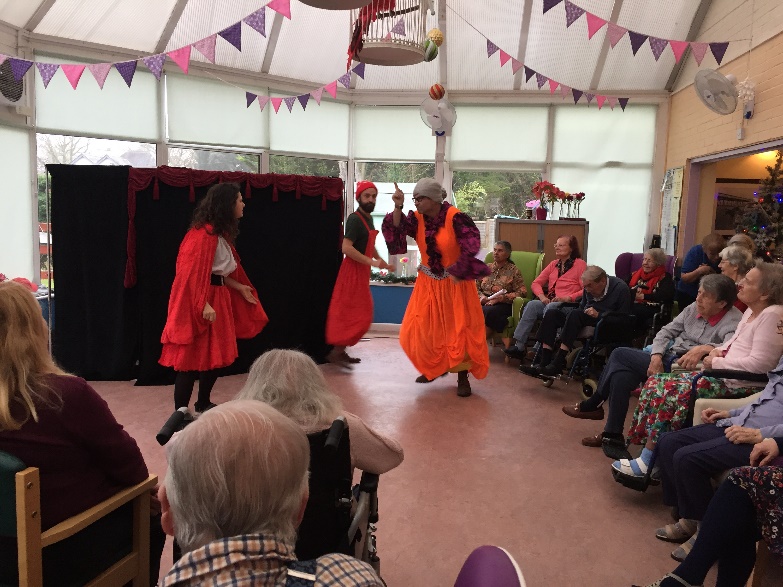 Panto Time at Birchy Hill
09-01-17
We invited London's Carousel Theatre to visit Birchy Hill Care Home and entertain us with their Pantomime "Little Red Riding Hood".
The performance was such a success!
Our Residents remembered how it was in their days, seeing a Panto as children and later with their own children and grandchildren just before Christmas. They loved the actors, their jokes and singing. They joined in and had nice little chats with "The Grandmother". It was so much fun for everybody.
We are very happy that our Residents had the chance to reminisce and being transported being back in time.
latest news