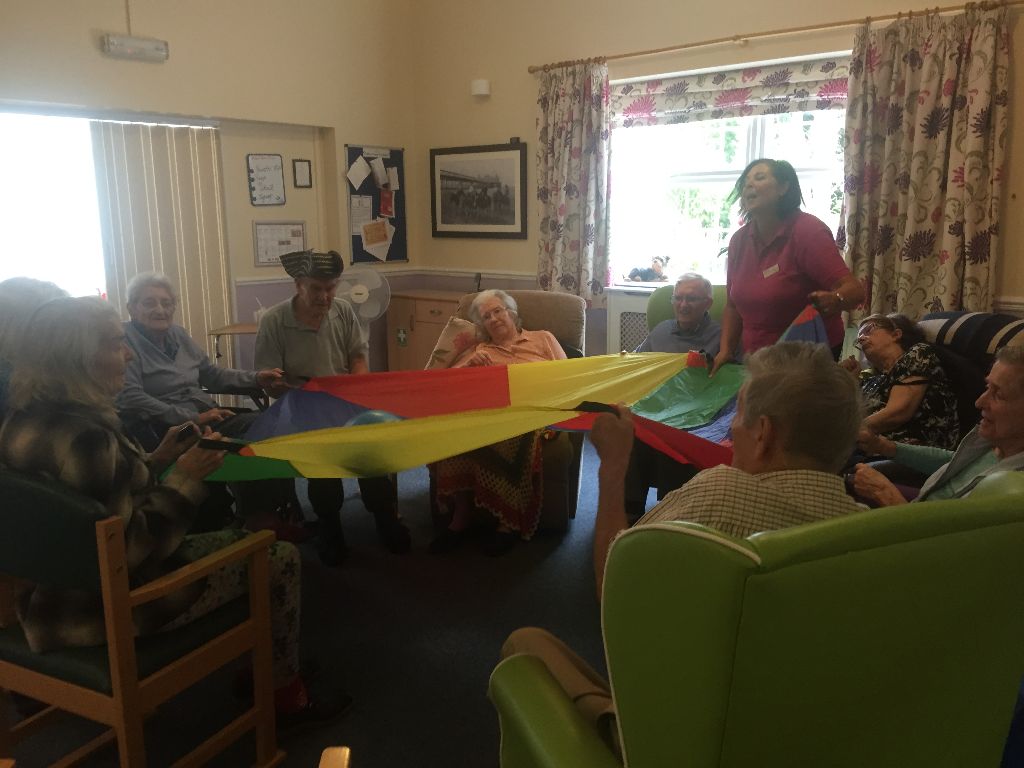 PARACHUTE FUN….
27-09-18
It's not what you think, we did not jump out of an aeroplane to have a fun activity, but we played with a very colourful parachute and a ball in doors.
You had to be present to understand how much fun the Residents and the Staff (!) had, lifting the parachute, or throwing and catching a ball.
I strongly believe that using a parachute in activities promotes social interaction and co-operation. It also helps with coordination and is a very encouraging exercise, every player enjoyed.
latest news