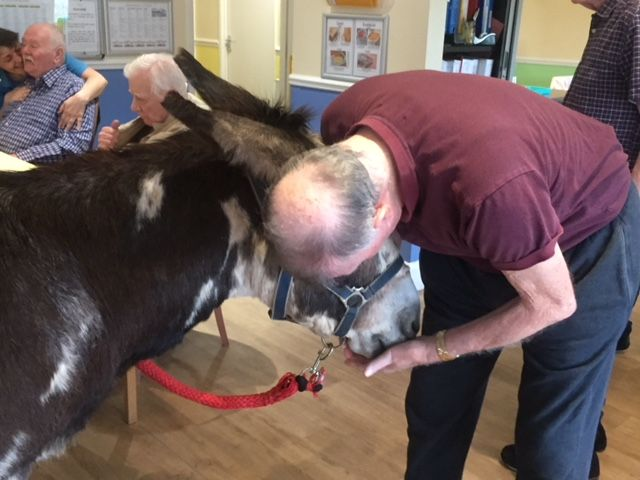 PEDRO THE DONKEY ARRIVES AT BIRCHY HILL
30-04-18
As part of our animal therapy sessions we invited Pedro the Donkey and his handler Ron from the Animal Sanctuary Mike's Donkeys.
The Residents loved Pedro. He was kissed and hugged and was even offered to sleep in one gentlemen's bed. Everyone laughed when they saw how many 'Rolos' a Donkey can eat on his way through a Care Home.
To our surprise the Donkey was able to walk up and downstairs without a problem and could therefore visit all our 5 different units easily.
We hope to see Pedro again soon and send him a grateful 'hee-haw'.
latest news