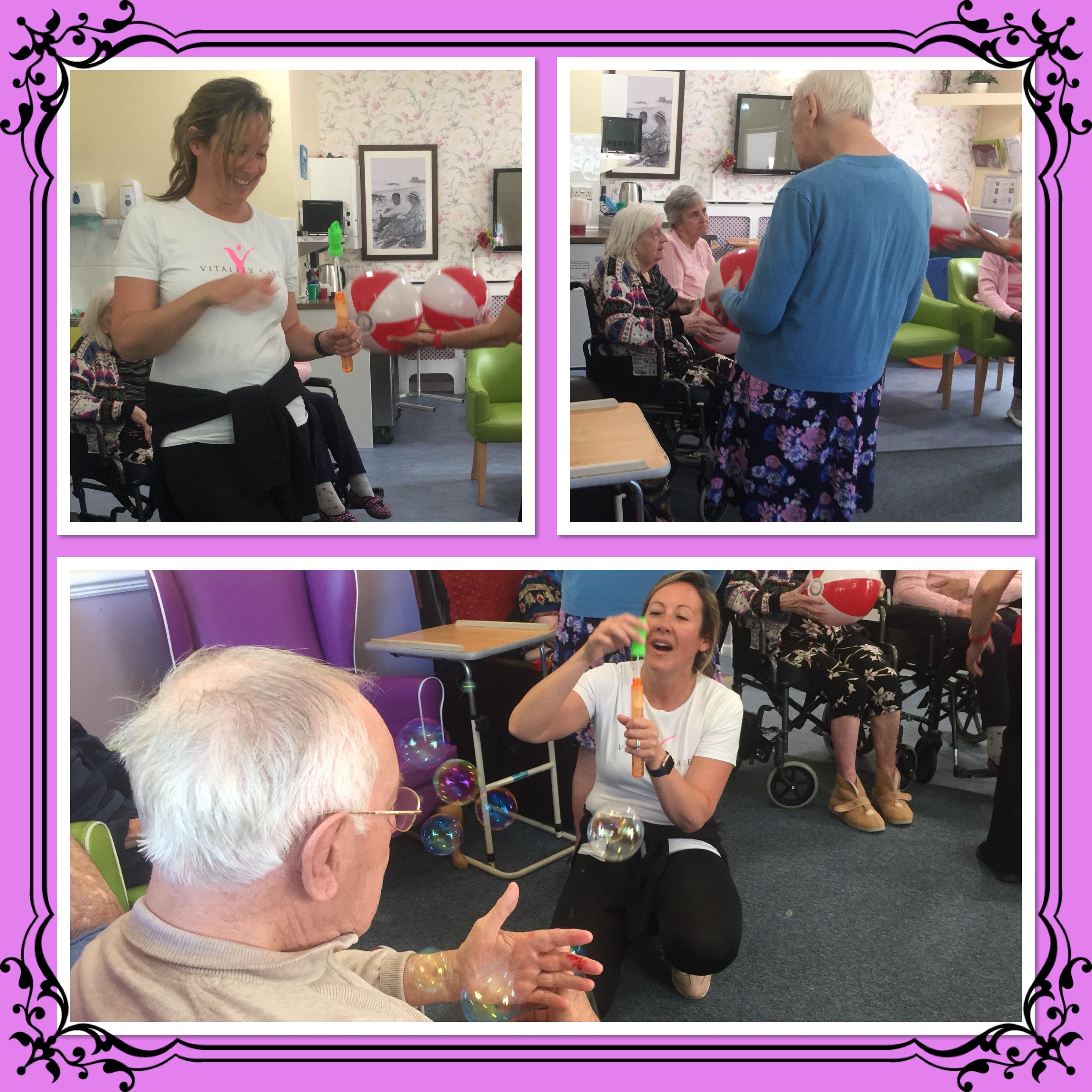 PHYSICAL EXERCISES AT BIRCHY HILL
28-05-19
Birchy Hill's Residents love to be active!
They enjoy having a fun filled morning with Vitality Care (Photograph), but they also join activities like 'Sit and be Fit', 'Chair Dance', 'Music and Movement', the 'Parachute Game', 'Balloon Tennis' and a variety of ball games, which are the favourite of some of our very competitive players.
In the summer months also gardening, garden walks, and trips to the lake or the seaside offer physical activities for everybody.
latest news