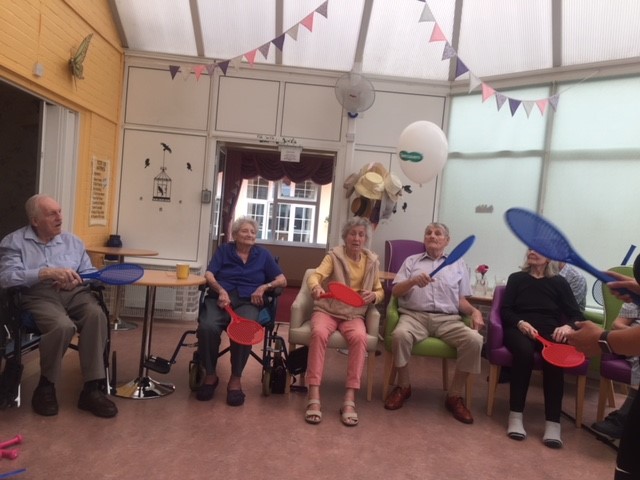 PUT YOUR HANDS UP IN THE AIR…..
20-06-18
Our Residents were asked if they would enjoy doing some physical exercises and many of them loved the idea.
We invited Vitality Care who offers seated exercises for the elderly and the first session was a great success.
There were balls, balloons, tennis racks, and little weights to play with. Nice music in the background made it even easier to get the bodies moving.
This became now a regular activity and many classes are already booked. Everybody is welcome to join in.
latest news