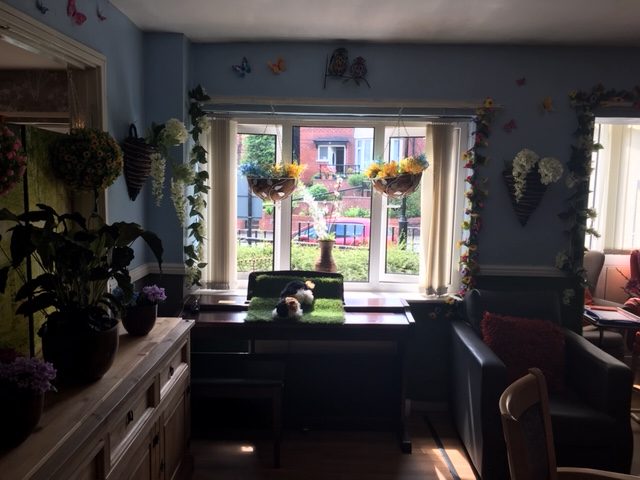 REDECORATION…….
01-08-19
We have decorated one of the rooms and made it into an inside garden.
We are really pleased with it – the Residents and Families love it too.
They do activities in here – dine in here if they wish and an all round quiet room to relax.
latest news