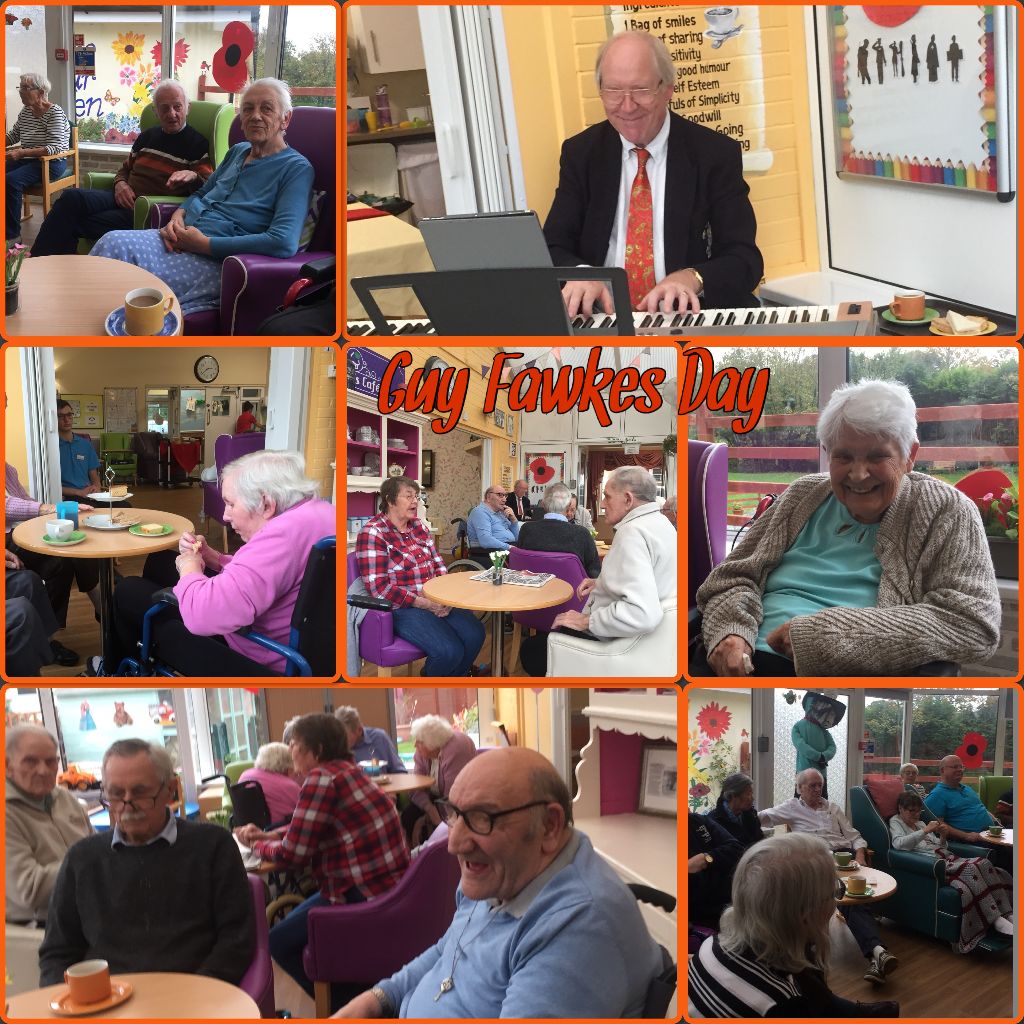 REMEMBER, REMEMBER….
05-12-19
..The 5th of November'
Yes, we did remember, but not with a big bonfire or a spectacular firework, but with a lovely little tea party and piano music.
We 'burnt' our Guy indoors and be assured the residents were very much amused about the way I lifted Guy up to his place on the 'fire'.
A big 'thank you' to Alastair, the pianist, and the kitchen team preparing a lovely tea.
latest news