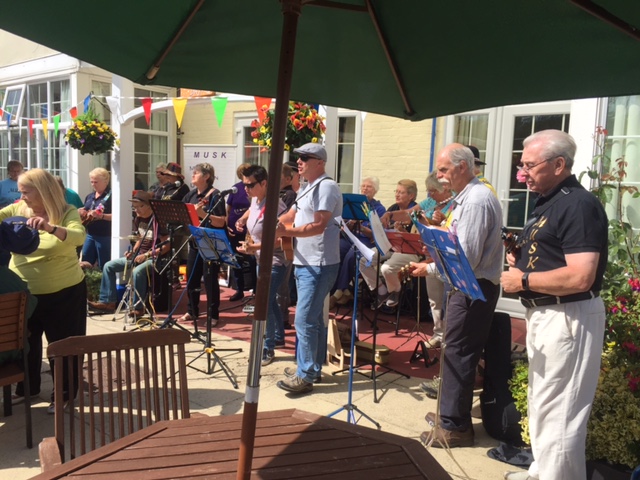 RESIDENTS CELEBRATING SUMMER 2017 AT BIRCHY HILL
04-09-17
The annual Residents' BBQ was a great success.
With the wonderful sunshine, lovely guests, yummy food, and cheerful entertainment by MUSK, the Milton Ukulele Strummers Klub. Everybody enjoyed the afternoon to the full.
The very engaging music made everyone tapping or even singing to the well known tunes. Our Residents and their guests were extremely happy and left the party in the late afternoon.
Saturday night everyone went to bed with a big smile on the face.
A very big "Thank you" to MUSK who delivered first class music, and to our Chef Alan who prepared a delicious BBQ .
latest news