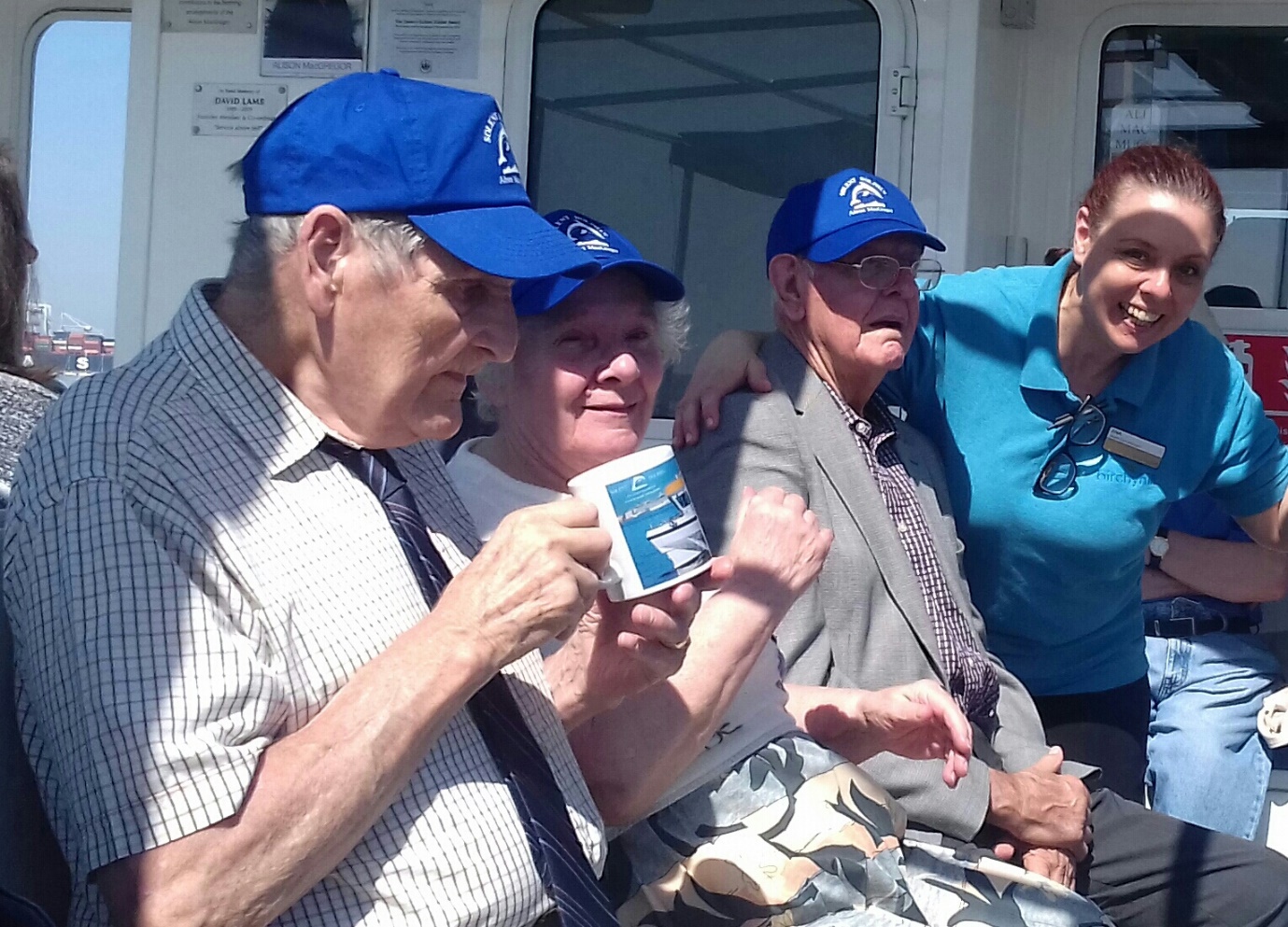 ROW, ROW, ROW YOUR BOAT……………
15-05-18
Fortunately, we didn't have to row our boat as it was a vessel powered by a diesel engine.
Our first group of Residents for the planned boat trips this year had a wonderful time last Saturday.  They enjoyed the sunshine, waves and the seagulls.
We experienced going through a lock together with a few other boats, which was very exciting (especially for our Health Care Assistant Ana). We saw many cruise ships, container ships and Roll-on/roll-off (RORO or ro-ro) ships, vessels designed to carry wheeled cargo, such as cars. There were fast and slow ferries and we could watch a big cruise liner being directed out of the harbour. It was a lot to see and our boat's staff explained everything in detail.
Everybody was tired, but very happy, when we returned to Birchy Hill, and you could hear them all talking about this lovely day out for the rest of the afternoon.
Aren't our Residents very smart looking in their blue boat caps?
latest news