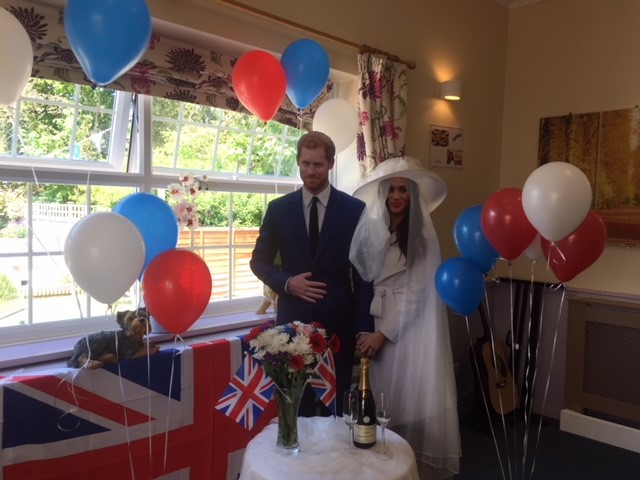 A VERY ROYAL WEDDING AT BIRCHY HILL
24-05-18
The build up to the Royal Wedding was a lot of fun for the Residents and the Staff at Birchy Hill.
Many of us were drawing or painting pictures of the royal couple with lots of hearts and flags to decorate.
Then we made a lovely collage to show the route of the carriage.
Then on Saturday the 'Royal Couple' moved into one of our lounges as a big surprise to the Residents, Staff and Visitors alike.
Unfortunately, they were not real, but nevertheless loved by everybody.
latest news