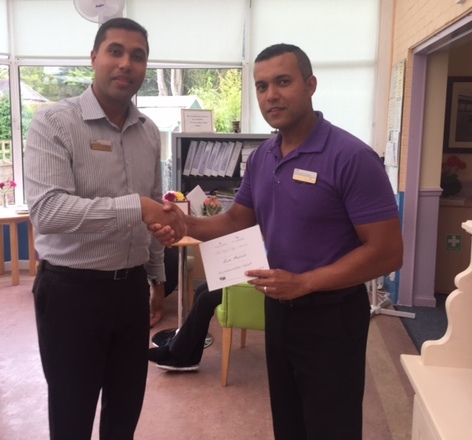 SEPTEMBER 2017 – HIGH FLYER
29-09-17
Once again a member of staff was awarded a Highflyer Award for working above and beyond his duties:
Luis Andrade does not only work in a very professional manor, he is also very reliable, and enhances the residents' quality of life with his musical talent.
To receive the pin with a golden wing (the company's logo) was a big surprise for Luis, who dearly deserved it.
Well done Luis!
latest news