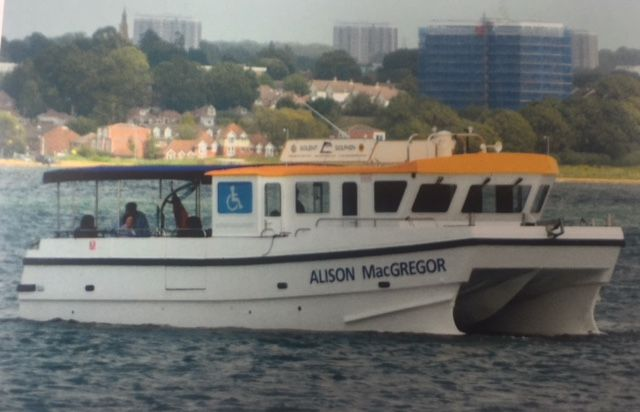 SHIP AHOI
30-04-18
Solent Dolphin Boat Trips on the M/V Alison MacGregor.
Solent Dolphin was conceived in 1987 by New Forest Rotary Club for the purpose of taking people with disabilities on day trips out to sea. It is a Registered Charity and operates a purpose built 11 metre motor catamaran. The trips are free of charge. The boat has ramp access and is therefore also designed for passengers in wheelchairs or those with walking difficulties.
All trips leave from Hythe Marina towards Southampton Harbour. There we'll have the chance to see all the impressive cruise liners and get all the information we want. All passengers get tea, coffee or hot chocolate served with lovely biscuits. And if it is a bit chilly blankets are offered to everyone.
We booked one trip last summer, which was a great success for our residents who could join. For two of them it was the last chance to be on sea before they sadly passed away.
This year we were lucky to book 4 trips between June and September. And everybody is looking forward to take part.
latest news