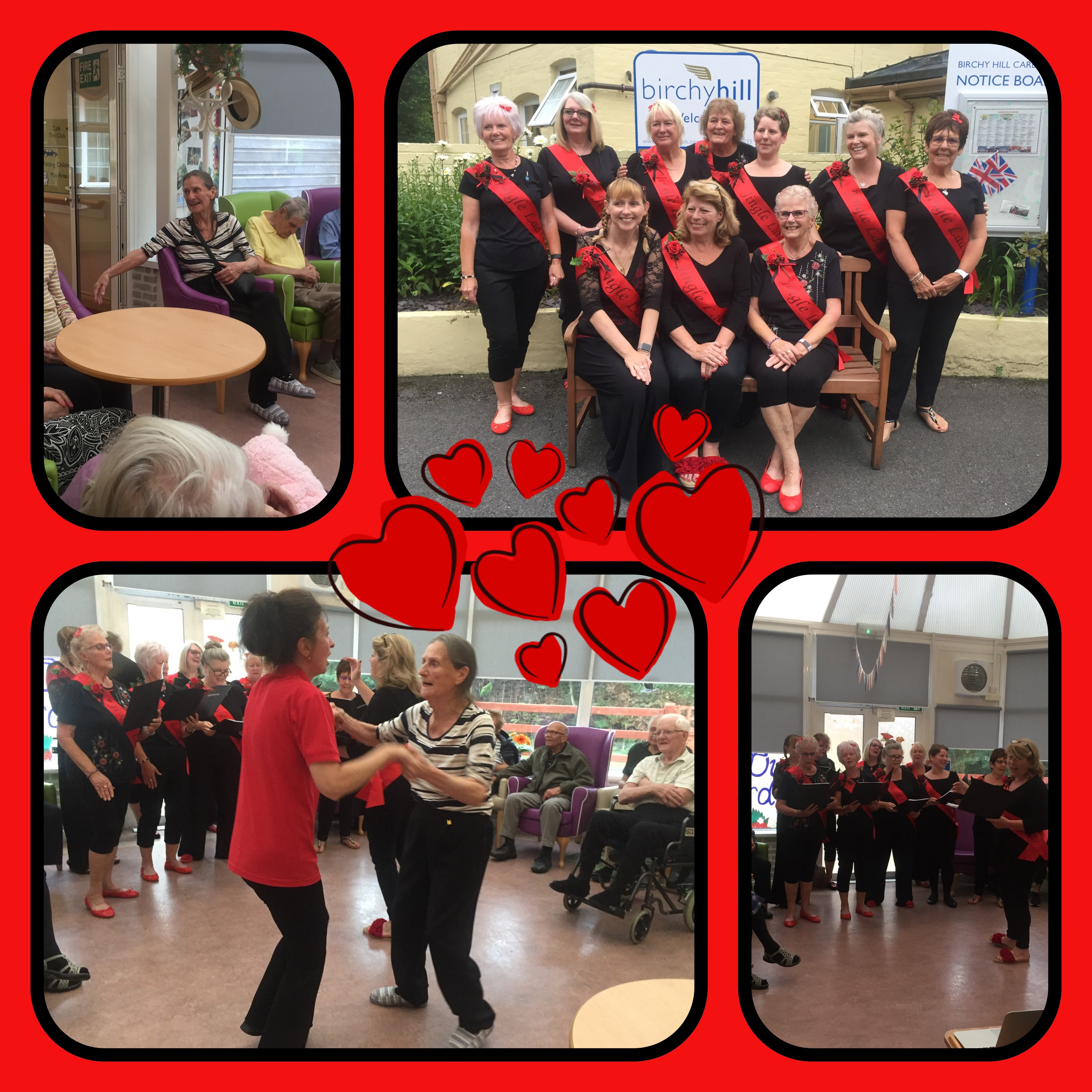 SING – A – LONG….
08-07-19
……….. With The Jingle Ladies
'You are my Sunshine', 'It's a long way to Tipperary' and 'The White Cliffs of Dover' are only a few of the many well-known songs the Jingle Ladies were singing to entertain our Residents, who joined in singing, clapping, whistling and tapping feet. Everybody was very happy.
The 'Jingle Ladies' are a group of friends in the Hythe & Waterside area, who came together in November 2018 to sing some wartime songs to the Residents of local Care Homes for the Armistice Day Centenary.
It was such a success that they were asked to come back at Christmas – so they decided to continue with community sing-alongs, and that was a very good decision!
We will see you again very soon.
Thank you for bringing lots of joy to Birchy Hill!
latest news