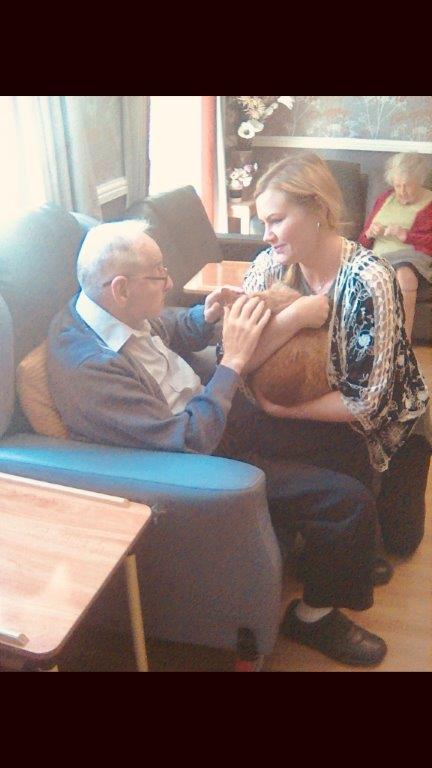 SPIDER PATERSON THE CAT
17-06-19
Lyndsey the Home Manager of Newlands brought her cat into work today for pet therapy:) His name is spider Paterson.
This Gentleman M.Cohen does not responded very well to communication.
However when he held spider – his face lit up and he became very animated – attempting to speak and kissing and stroking hm.
It was lovely to see his reaction.
latest news