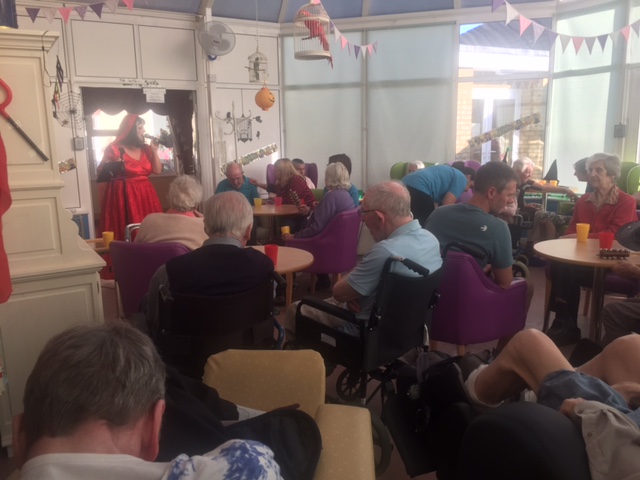 SPOOKY AFTERNOON
30-10-17
It was a "Spooky afternoon" at Birchy Hill with a "Lady in Red"
Last weekend Residents, Families and Friends celebrated Halloween in style, not too spooky, and definitely not scary.
"Serenity" Singer Jane Parris "bewitched" her audience again, and made them dance, tap, and sing.
This year she showed up as a spooky "Lady in Red". Everybody joined in and had a wonderful time.
Our Chef spoiled us with a giant Pumpkin Cake, a wobbly "brain", and lots of themed cupcakes.
A big "Thank you" to everyone, who made this party a great success.
latest news