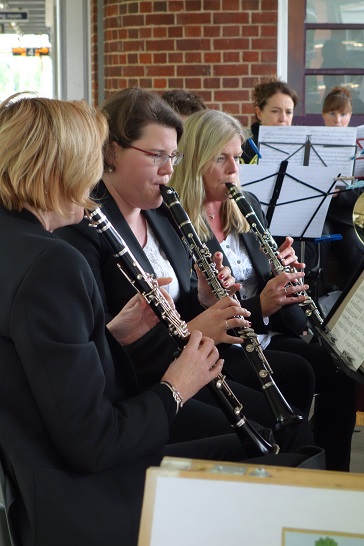 SUMMER FETE AT BIRCHY HILL 2017
28-07-17
Birchy Hill was determined to hold their Annual Summer Fete in any kind of weather so we had to bring the outside in and proceed with the party despite the rain!
As many times before, Lymington Town Band entertained the Residents and Visitors with their lovely evergreens of music.
Hundreds of Raffle and Tombola tickets were sold; and many lucky winners enjoyed their wonderful prizes.
There were many games for young and old alike. The favourite was once again the "Bottle Game", where one could win a bottle of wine with every draw, if lucky.
There was a variety of different stalls, offering homemade gifts, homegrown produce, "Birchy Hill Eggs" and more.
The Café offered a selection of yummy homemade cakes and muffins, which tempted many visitors to stay and have their afternoon tea or coffee. Others enjoyed a Hotdog or just a drink. Beside a lovely Pimm's, soft drinks as well as alcoholic drinks were available.
Although it was a very rainy day, our Summer fFete was a great success.
A very big "Thank you" goes to all our supporters!
Without your donations and your help on the day, it would not have been the same.
See you again soon in Birchy Hill.
latest news