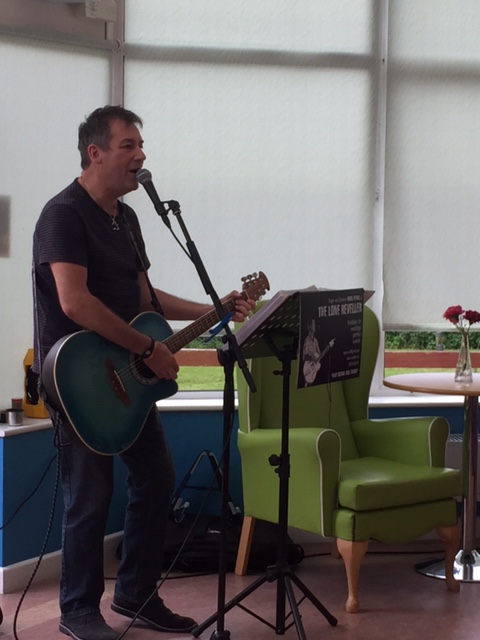 TEA PARTY WITH NIGEL REVILL
21-08-17
The other Friday Afternoon it was Party time at Birchy Hill.
Many Residents and Relatives were listening to Nigel Revill playing his guitar while they were having a nice cup of tea and a yummy slice of cake in Peggy's Café.
Nigel's repertoire included older and newer songs so everybody could join in. The audience loved him and gave him big rounds of applause.
When the entertainment finished, everyone left the café with a smile on their face and you could even hear some Residents humming the tunes into the late evening.
Thank you Nigel, we enjoyed the performance very much!
latest news