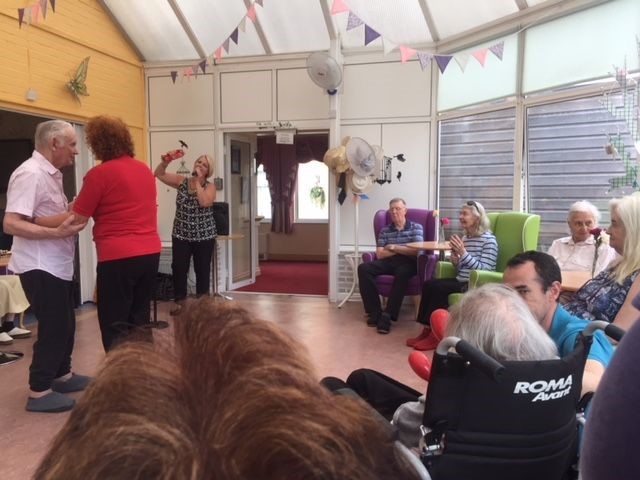 THE COLOURS OF THE RAINBOW………….
13-06-18
… so pretty in the sky … When Jane Parris started to sing Louis Armstrong's 'What a wonderful world' the audience joined into a lovely sing along.
Jane provided lots of percussion instruments and everybody could show their rhythm. Some Residents could not sit still anymore and even stood up for a little dance.
I believe I can say everybody loved this kind of entertainment at the end of a busy week in Birchy Hill.
Thank you, Jane Parris!
latest news