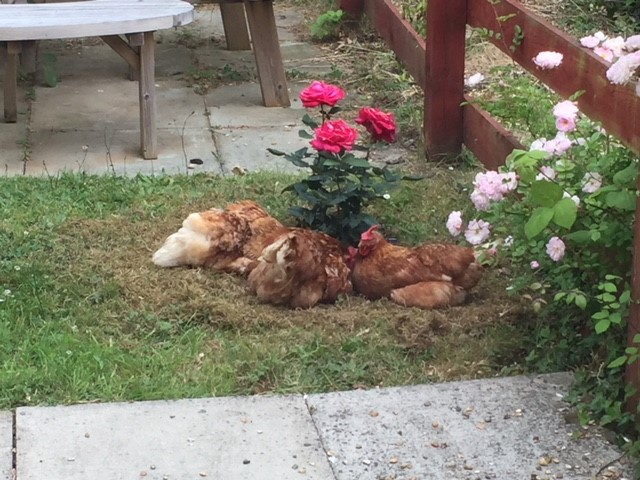 TOO HOT FOR THE GIRLS………….
03-07-18
Birchy Hill's cheeky chicks were bored in their own house and garden.
So they went for a little trip into the 'Big World'.
As it was a hot day, the 3 girls had to have a rest to cool down and chose this small rose bush until feeding time made them running home again.
latest news