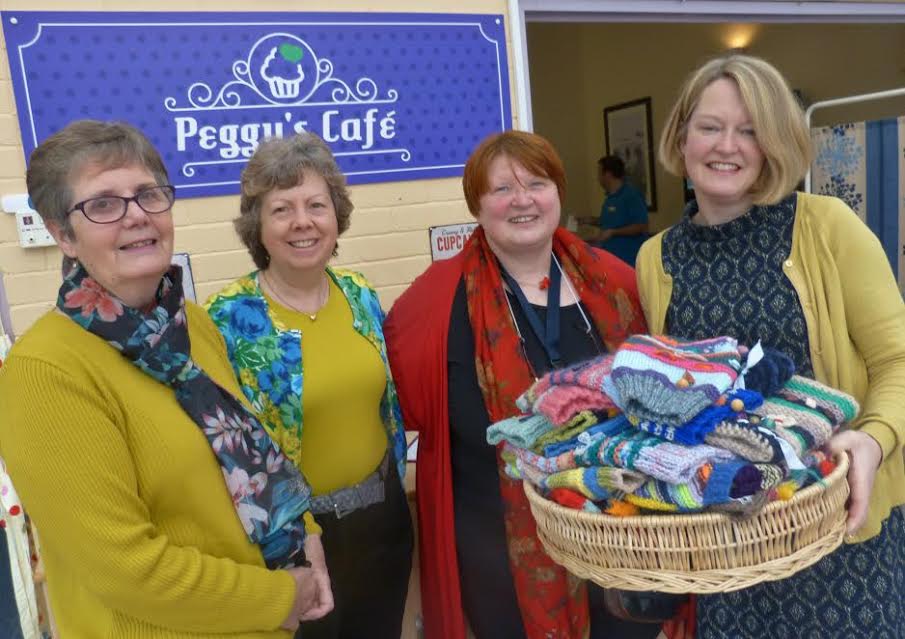 Twiddle Muffs at Birchy Hill
22-03-17
On Wednesday 1st March 2017, Pam Smith, the President of Sway Women's Institute, visited Birchy Hill together with the members Jo Cryer and Wendy Collyer.
A big "Thank You" goes to the group of ladies from the Sway Women's Institute, who had knitted and donated  to us 25 twiddle muffs for our Residents.
People with Dementia often have restless hands and like to have something to keep their hands occupied.
Twiddle muffs are knitted muffs with several different items attached (materials, buttons, textures, ribbons, little bells a.s.o.) so that they can twiddle them in their hands.
The ladies whilst they were here, took the opportunity to have a look around and complimented us on our warm and friendly Home. They were impressed with regards to "How much time the Staff took to care for the Residents"
They also liked "How we are celebrating special events like Easter, Christmas and New Year".
I informed them that our summer Garden Fête is a regular and much enjoyed event and throughout the year other social occasions appear regularly to enable us all to meet and enjoy time together.
On their way out they congratulated Mark, our Manager, on our wonderful Home.
On behalf of Angel Care, I would like to thank these ladies for their time and their donations
latest news