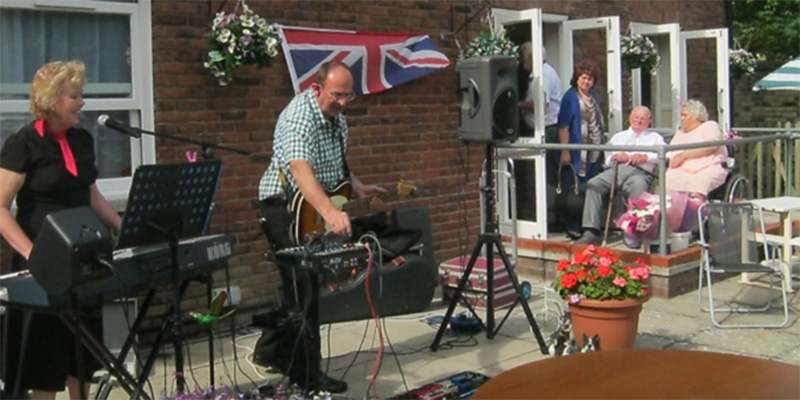 Wedding at Mabbs Hall
06-06-16
A couple lives in a double room has got married on 9th July 2016.They have been together for 8 years and since 3months they are at Mabbs and feels settled after a long time. 
They decided to get married and Bury Registrars kindly agreed to conduct the Ceremony in the Garden lounge at Mabbs. All went well and we had an entertainment party after the ceremony. Most of the residents participated in the function and enjoyed it.
It was an amazing incident a squirrel visited the Garden after the party and just picked up a piece of cake which was left over and ate it.
latest news