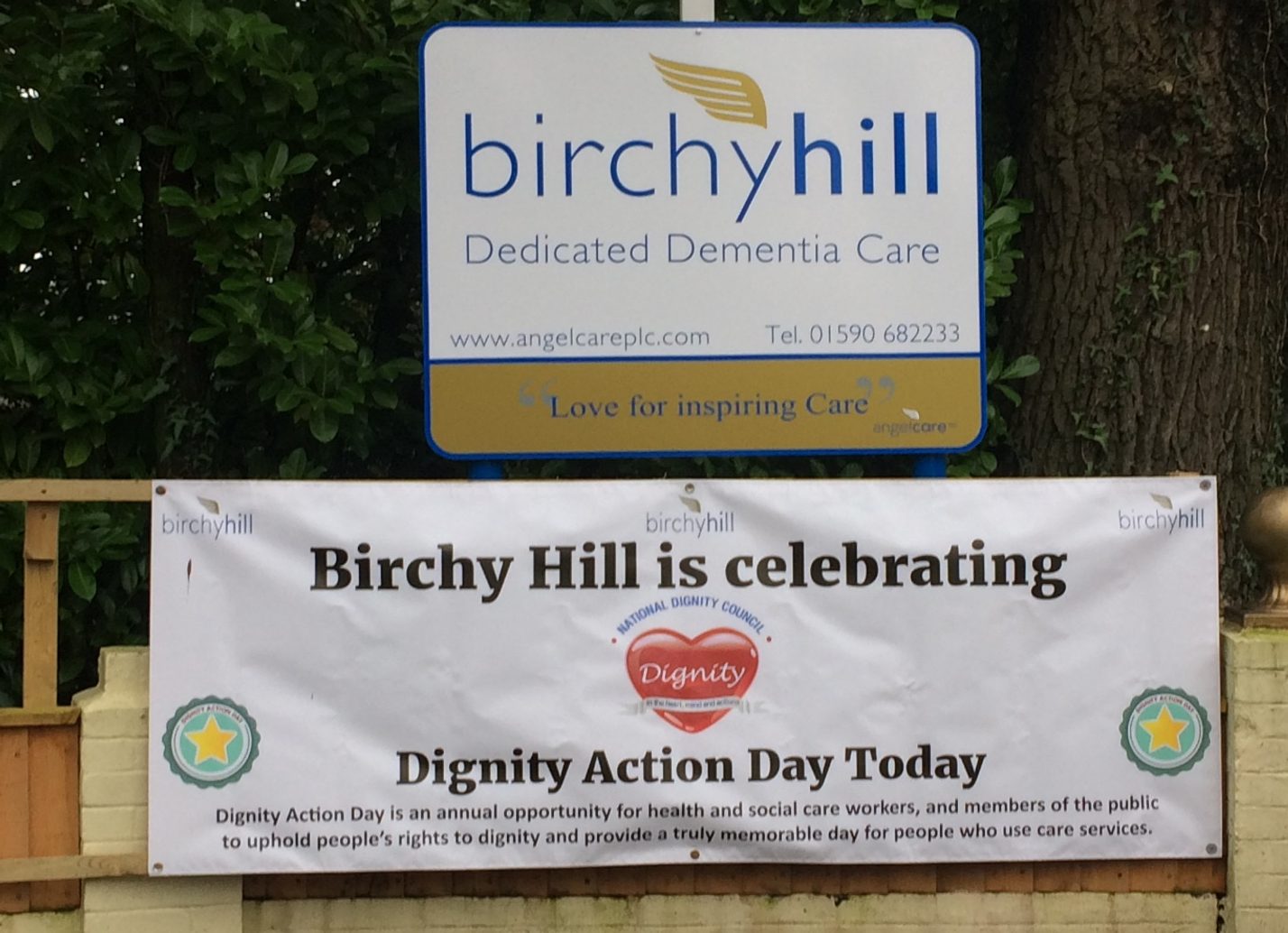 WELCOME TO BIRCHY HILL TO JOIN US FOR DIGNITY DAY
29-01-18
The Dignity in Care campaign was launched in November 2006 and aims to put dignity and respect at the heart of UK care services.
The campaign's core values are about having dignity in our hearts, minds and actions, changing the culture of care services and placing a greater emphasis on improving the quality of care and the experience of citizens using services like care homes.
All were welcomed at Birchy Hill, and many joined us not only for Dignity Day on Friday, but also for many other activities we offered during Dignity Week.
In Birchy Hill Dignity is not just a word. We respect others' wishes and choices, and hope being treated with the same respect from colleagues, visitors, and residents.
latest news