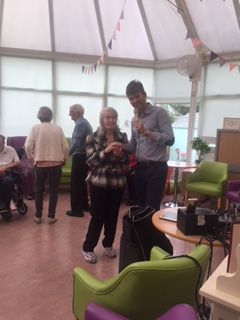 YOU ARE MY SUNSHINE………………….
17-09-18
"You are my Sunshine, My only Sunshine…"
This was Mike Sidaway's last song in our little musical matinee.
He performed songs from "Louis Armstrong", "Frank Sinatra" and "Dean Martin" to name only a few.
Our audience was overwhelmed by this great entertainment and hardly anyone wanted to stay in their seats.
Most residents were dancing and enjoyed the music thoroughly. After one hour we had to wave good bye. We are looking forward seeing you again soon, Mike.
Thank you!
latest news