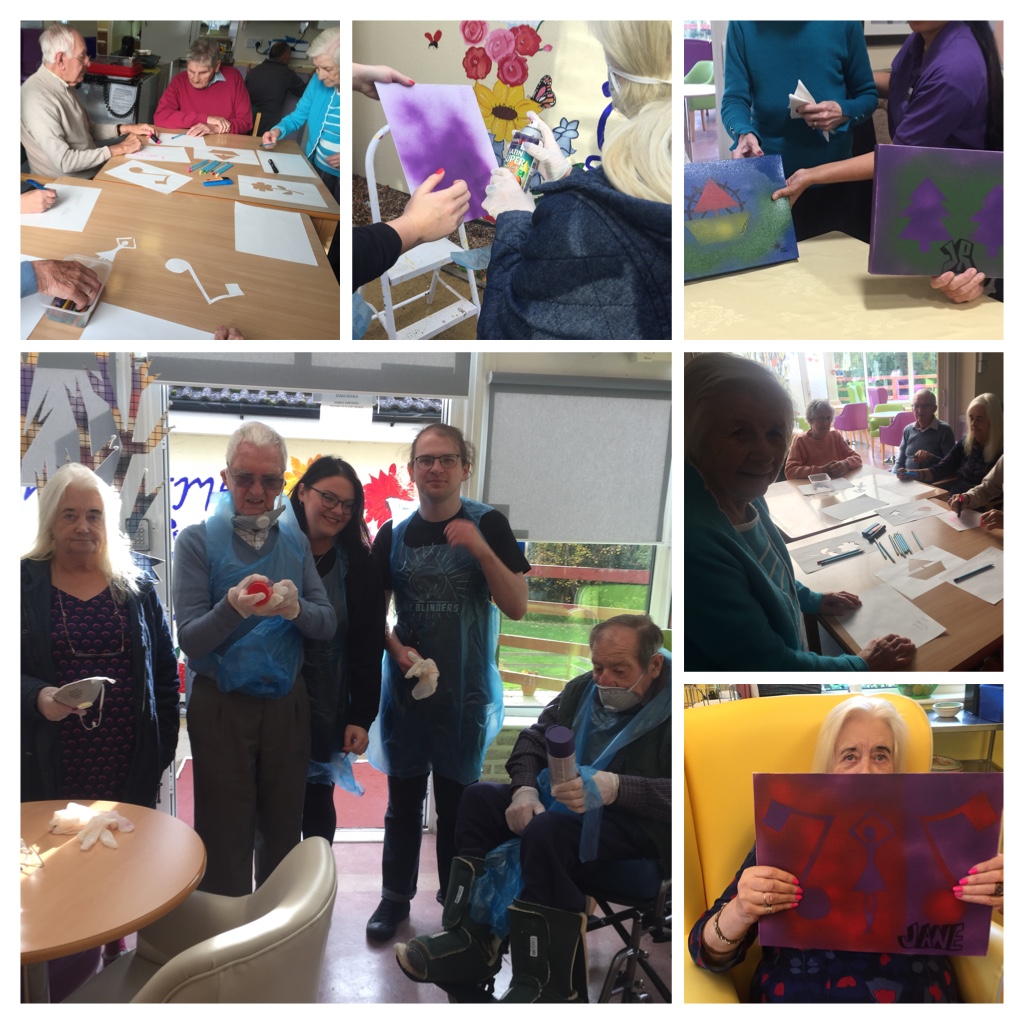 YOUNG AT WORK
18-12-18
Inspired by some work from the "Ageing and Dementia Research Centre" (Bournemouth University), a few of our Residents enjoyed taking part in a Graffiti Arts Project which produced some very good results.
Two Students from our "Intergenerational Programme" helped where needed.
First the pictures were shown in our Cafe, but have now been borrowed by the Dementia Research Centre for an exhibition in Brighton.
latest news